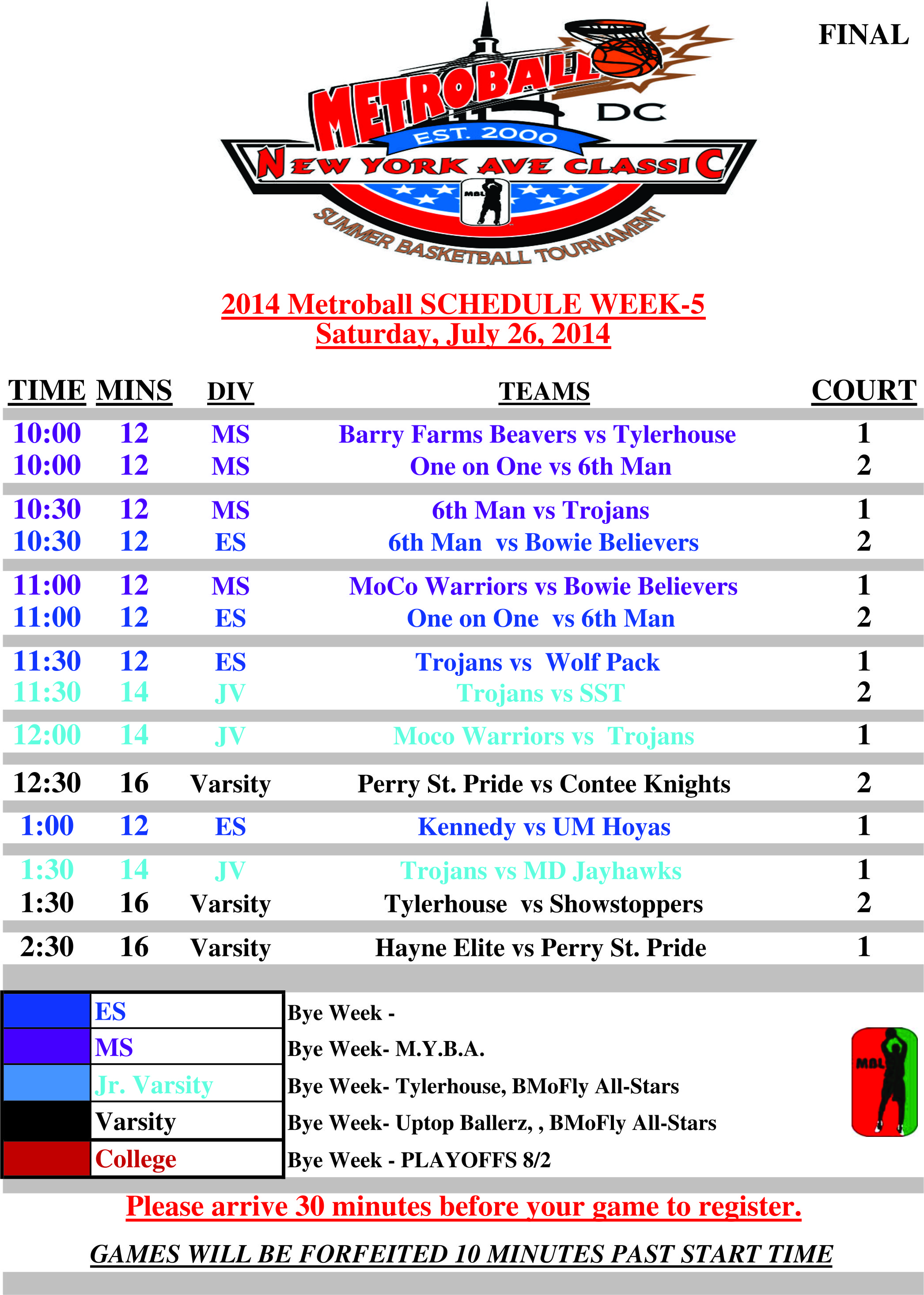 ---
Here is the Schedule for Week 5 of The 2014 New York Ave Classic.  We apologize for the late release.  We are in the middle of the peak of AAU season and have many teams playing out of town (including our own Metroball AAU Teams).
This weekend will be the last weekend of the regular season.  Playoffs will begin on Friday August 1st and conclude on Saturday August 2nd.  Every team makes the playoffs.  We will have the brackets posted by Wednesday.  Please let us know your availability and special time requests.
Unfortunately myself and Kevin (Moose) was unable to stay last weekend to the end of the games because we had teams playing in Pennsylvania.  This week, we both will be present and  will make sure that everything is running smoothly and on time. 
Remember, Lunch will be served from 11:30-1:30pm
See you there!!