FOR IMMEDIATE RELEASE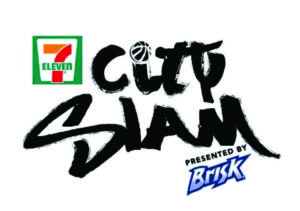 7-ELEVEN CITY SLAM PRESENTED BY BRISK
RETURNS TO THE METROBALL NEW YORK AVENUE CLASSIC IN
WASHINGTON D.C. – 6/18/16
Washington Redskins DeSean Jackson and Josh Norman Will Appear as Celebrity Judges
Washington D.C. – 7-Eleven City Slam presented by Brisk is back for 2016, and is bringing the world's best professional dunkers to the Metroball New York Ave. Classic at the New York Ave Playground in Washington D.C. on June 18 from 2-4 p.m. EST for the second stop of the three-city slam dunk event.  "We are excited to bring 7-Eleven City Slam presented by Brisk back to the iconic courts of the New York Ave. Playground," said Drew Russell, VP of Properties at event producer Intersport. The New York Ave Playground is Home of Metroball Youth Outreach and the this event will kick-off the 16th Annual New York Ave Summer Youth Basketball League for violence prevention. "Basketball fans can expect to see the best international slam dunk performers add to the rich history of this venue."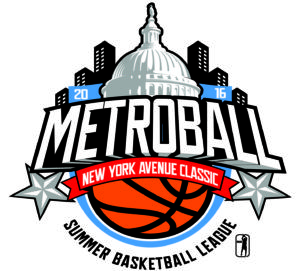 Los Angeles hosted the first event of the year at Venice Beach on May 14 and Guy "The Frequent Flyer" Dupuy edged out Michael Purdie to take home the title. The D.C. contest will help determine who will join Guy in a championship tilt in Orlando on July 9. All three stops will be televised via tape-delay on ESPN2.
As in past events, the dunkers will be vying for a cash prize with current National Football League players among those serving as judges for the contest. In D.C., the judges are Washington Redskins teammates DeSean Jackson and Josh Norman, and Team Flight Brothers CEO and Founder Chuck Millan.
The D.C. competitors are:
– Rutger Neece of Greenville, IL
– Jordan "Flight" Southerland of Marietta, GA
– Antjuan "Southern Hospitality" Ball of Colleriene, AL
– Kenny Dobbs of Phoenix
The event also underscores Brisk Iced Tea's continued relationship with 7-Eleven. This year's City Slam will launch an exclusive meal bundle with Brisk's new limited edition Apple Iced Tea and 7-Eleven's Classic Chicken Sandwich. Both are available only at 7-Eleven stores nationwide throughout the summer. "We are thrilled to continue our support for City Slam in partnership with 7-Eleven," said Jayanthi Raja Segaran, Director of Marketing for Brisk Iced Tea. "Each year, City Slam competitors get even more creative and as a brand that encourages all things "Kinda Out There", we look forward to seeing more new and innovative dunks this summer. We're also excited to commemorate these events with the introduction of our limited edition Brisk Apple Iced Tea, which pairs perfectly with 7-Eleven's Classic Chicken Sandwich, available exclusively at select 7-Eleven locations across the country."
About Metroball Youth Outreach
Founded in 2000, for the past 16 years Metroball Youth Outreach has been a very positive force in the lives of over 500 youths each year in Washington D.C. During the school year, they operate positive After School Basketball Skills Camp/Fitness programs throughout in the city. In addition, Metroball staff coaches and mentors youth through 11 Amateur Athletic Union Basketball Teams (AAU) and travel with them to compete against top teams across the country. Metroball DC AAU has been very successful winning several championships in some very competetive events. While traveling, youth participate in college tours. Over the past few years, Metroball has been able to place over 47 youth in college on full scholarships (many from at-risk neighborhoods). The highlight of the program is the annual 10 week Youth Summer Basketball League called the Metroball New York Ave Classic. This summer event runs all summer long in the heart of troubled neighborhoods to deter youth violence, promote healthy living, and exercise. For more information, visit www.metroball.org.
About PepsiCo
PepsiCo products are enjoyed by consumers one billion times a day in more than 200 countries and territories around the world. PepsiCo generated more than $63 billion in net revenue in 2015, driven by a complementary food and beverage portfolio that includes Frito-Lay, Gatorade, Pepsi-Cola, Quaker and Tropicana. PepsiCo's product portfolio includes a wide range of enjoyable foods and beverages, including 22 brands that generate more than $1 billion each in estimated annual retail sales.  At the heart of PepsiCo is Performance with Purpose – our goal to deliver top-tier financial performance while creating sustainable growth and shareholder value. In practice, Performance with Purpose means providing a wide range of foods and beverages from treats to healthy eats; finding innovative ways to minimize our impact on the environment and reduce our operating costs; providing a safe and inclusive workplace for our employees globally; and respecting, supporting and investing in the local communities where we operate. For more information, visit www.pepsico.com.
About 7-Eleven, Inc.
7-Eleven, Inc. invented the convenience store industry and is the largest convenience retailer in the world. Based in Irving, Texas, 7-Eleven® operates, franchises and licenses more than 10,700 stores in the United States and Canada. Globally, nearly 60,000 7-Eleven stores operate in 17 countries, serving over 44 million customers every day. For more information, visit www.7-Eleven.com.
About Intersport
Since 1985, Intersport has been an award-winning innovator and leader in the creation of sports and entertainment-based marketing platforms. Intersport creates unique content and experiences for clients that attract and engage passionate audiences through three divisions: Sponsorship & Event Marketing, Sports Properties, and Sports & Entertainment Content (for broadcast and digital media). To learn more about Intersport, log on to Intersportnet.com, like us on Facebook or follow us on Twitter (@IntersportBuzz).
# # #