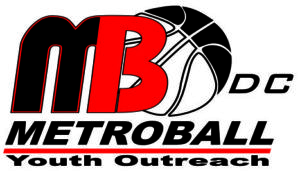 Metroball Youth Outreach Basketball Club has already started workouts for youth ages 8-18. The workouts consist of basic conditioning and basketball drills to help get youth prepared for school teams and the 2017 AAU season. This is the first time that the workouts are open to EVERY youth in the DC area (boys and girls) and not just those on the Metroball DC AAU teams. By providing this type of training for all youth regardless of what team or club they normally play with, helps to raise the competition level in the DC area, and keep youth prepared to perform well during the school and AAU season. We believe that raising the skill level of the youth in this region and preparing them for competition will help bring more recruiting, education, and recognition to all area basketball clubs.
Come train alongside many of the current Metroball DC AAU Team members that have won many high level tournaments during the 2016 AAU season..
Metroball workouts will run from October 1st 2016 – February 15th, 2017.
Metroball AAU Team tryouts for the 2017 AAU Season will be in February 2017.
For more information about joining the Metroball workouts email metroballdc@yahoo.com or call 240-832-9351.