The last LIVE weekend on July closed the travel season for most of Metroball DC's AAU teams.  Only 4 teams played into August while they finished up the Potomac Valley Summer League.  This season began a little rocky in March with several changes in coaches, players, and p
ractice locations but once the dust settled by April, Metroball DC AAU was up and running stronger than ever!
The focus this year was to get our youth experience competing against the top competition in the country.  For those that weren't ready for that competition, we wanted to train them to be ready to take that leap for 2018.  Metroball's growth to 15 teams and 2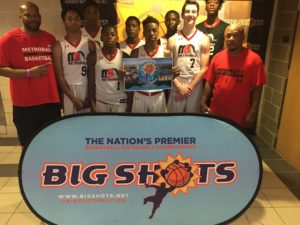 2 Coaches in 2017, proved to be the most challenging year ever.  Each coach did an excellent job working to prepare the youth for the grueling competition schedule.  While our older travel teams were making a name for themselves across the country, the younger teams were making a name for themselves by winning local leagues and tournament championships.
There were many notable wins this year by every Metroball team.  The most wins came from the Maryland Future Stars Tournament, Boyds MD in May.  At this tournament, Metroball DC won 6 of 8 Championships.  The most impressive wins came from the 10/11u and the 17u teams.  Both battled tough teams to win the Championship.  This event earned 17u standout Sean "Mouse" Riley a full scholarship to Delaware State where he began this fall. This followed a string of wins by the 12u team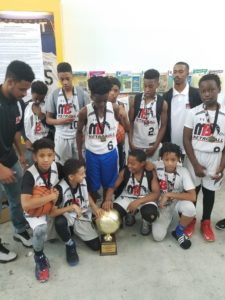 and the Metroball DC Ladies Team.  The Ladies have won their most championships this year in all of their existence.
During the Live period, Metroball DC 15u and 17u racked up wins against some of the top ranked teams in the country including River City Reign, DC Blue Devils, DC Premier, and Team Felton.  Other notable games came down to the wire in semi-finals or championships.  The 13/14u Team won both Big Shots Myrtle Beach Live events.
The younger teams racked up wins in the Potomac Valley League.  Metroball DC 12u, 13u, & 14u each won either the Spring or the Summer Leagues.  The 13u team ended up winning both the Summer and Spring Leagues.
Metroball wants to send out a thank you to all of the coaches that helped to make this year a success:
| | |
| --- | --- |
| Allen "Ricko" Williams | Greg Boykin |
| Angela Richmond | James Tyson Jr. |
| Anthony Parry | Keith Jones |
| Aspen McNair | Kevin Thomas |
| Charles Asiana | Kevin "Moose" Jones |
| Danny Bates | Mark Jordan |
| Daquan Farmer | Rob Nickens |
| Darrell Dorman | Shonda Cole |
|  Dominique Rogers | Steve Mitchell |
| Earl Brandon | Terrance Judge |
| Girma "Jimmy"  Teweldeberham | Wilbur Thompson |
| | William Langford |